Level up your cleaning game with Kobold vacuum cleaners
Because life's messy, the Kobold Cordless Vacuum is designed to help you clean smarter, not harder, and give you more ways to level up your cleaning game with the 2-in-1 vacuum mop, vacuum cleaner, and whole VK7 cleaning system.
Shop the Kobold vacuum cleaner collection
Long life lithium-ion battery
Discover non-stop cleaning with the powerful VK7 Cordless Stick Vacuum with the longest battery life on the market and superior cleaning performance at every level.
Hypoallergenic & pet hair filter bag
Breathe easy with a vacuum filter system and TÜV-Nord certified hygienic filter bags. Built for pet hair and allergy sufferers.
Vacuum accessories & attachments you'll love
Level up with our range of attachments, and easily go between for all your home cleaning needs.
90+ years of German design
Engineered by Vorwerk, bringing the premium-quality German design, durability, and high performance that is thoughtfully engineered.
Convert the whole family to healthy food
From the humble beginnings of a family-run carpet factory to an internationally operating family business full of passion that now is Kobold. We raise our glasses to say thank you to our customers who have supported us along the way 🥂
Get rewarded when you shop Kobold vacuum cleaners online with our offers.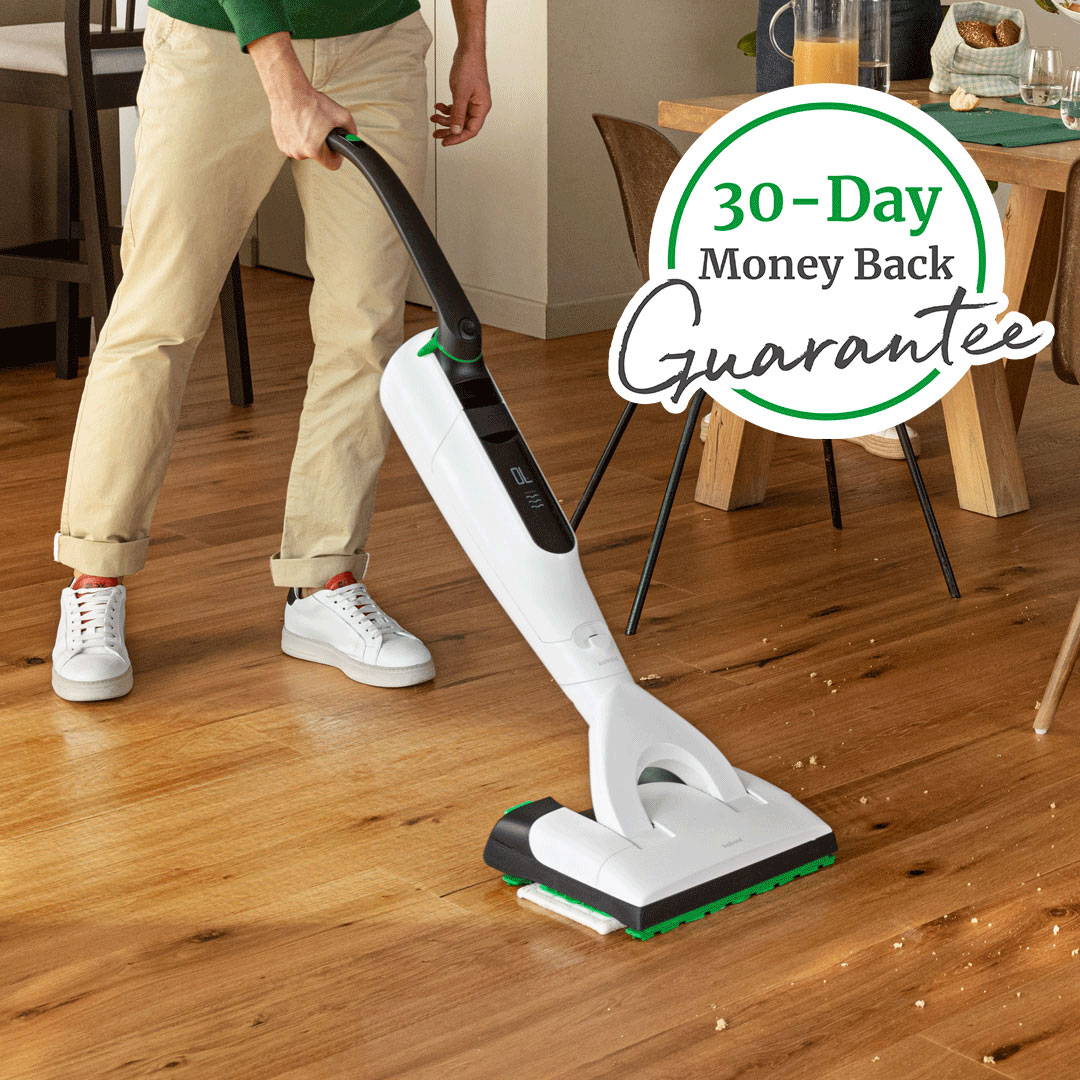 30-day money back guarantee
Vacuum with confidence knowing that we're offering a 30-day money back guarantee for all Kobold VK7 Cordless Vacuum and 2-in-1 Vacuum Mop Attachment Bundle purchases. 
With Zip Money's no deposit finance, get your Kobold VK7 Cordless Vacuum and 2-in-1 Vacuum Mop Attachment Bundle and start your next-level cleaning experience sooner. 
From single payment to no deposit interest free payments, we have a range of flexible payment options so you can clean smarter, not harder.
OVER 200 HAPPY CUSTOMER REVIEWS

"I am obsessed with this vacuum cleaner. I have always had Dyson and was so sick of it losing suction and scratching floors. The Kobold is flawless and has an attachment for any cleaning job imaginable, making cleaning a breeze. "
Kayla.
Verfied Buyer
Want to see a Kobold in action?
Still unsure? Our friendly team is here to help!