CLEVER DESIGN MEETS INNOVATION
The Thermomix® TM6 has received several accolades and awards in 2019 including the UX Design Award for Product, and winning Interface Design at the Red Dot Design Awards.
Don't just take our word for it.
For many people, owning a Thermomix® is life changing whether it's helping to cater for dietary allergies, ditching the nasties and artificial additives that can be found in processed foods, or providing an extra pair of hands to help with the dinner rush hour. Find out why chefs and home cooks love using Thermomix®.
As a young chef, I have used Thermomixes® in the best kitchens all over the world, so when it was my turn to equip my own kitchen, there was no other choice then Thermomix®.

I use Thermomix® both in my professional kitchen and at home for amazing results, it saves time, money and is easy to control.

From silky smooth purees, to herb oils, custards and hollandaise this machine is versatile in any kitchen both professional and home and well worth the investment.
The Thermomix® has been a long standing companion in my kitchen. It's excellent for emulsions, flavoured oils and silky smooth purees.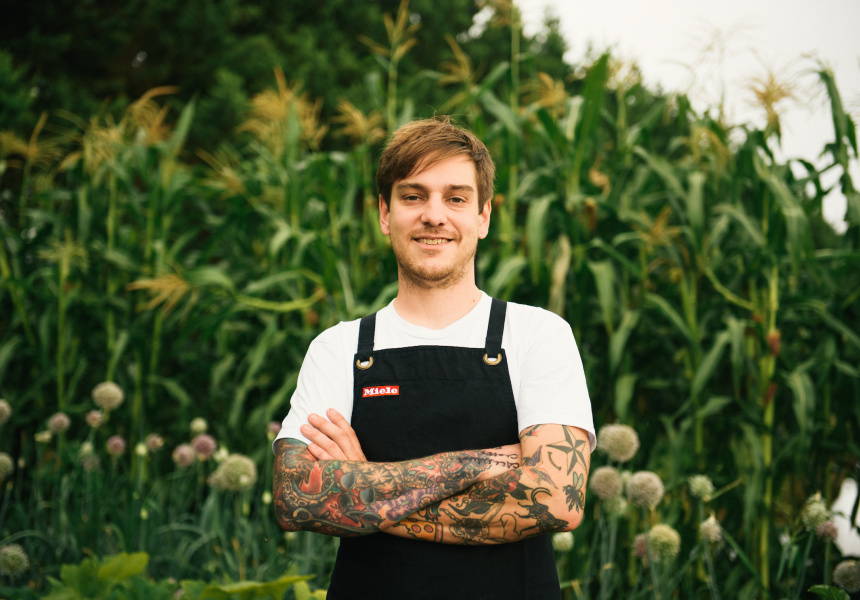 Thermomix® makes light work of hard chores such as making curry pastes, soups and sauces. Plus, weighing my ingredients straight into the bowl means less washing up. I can't imagine any of my kitchens without a Thermomix®.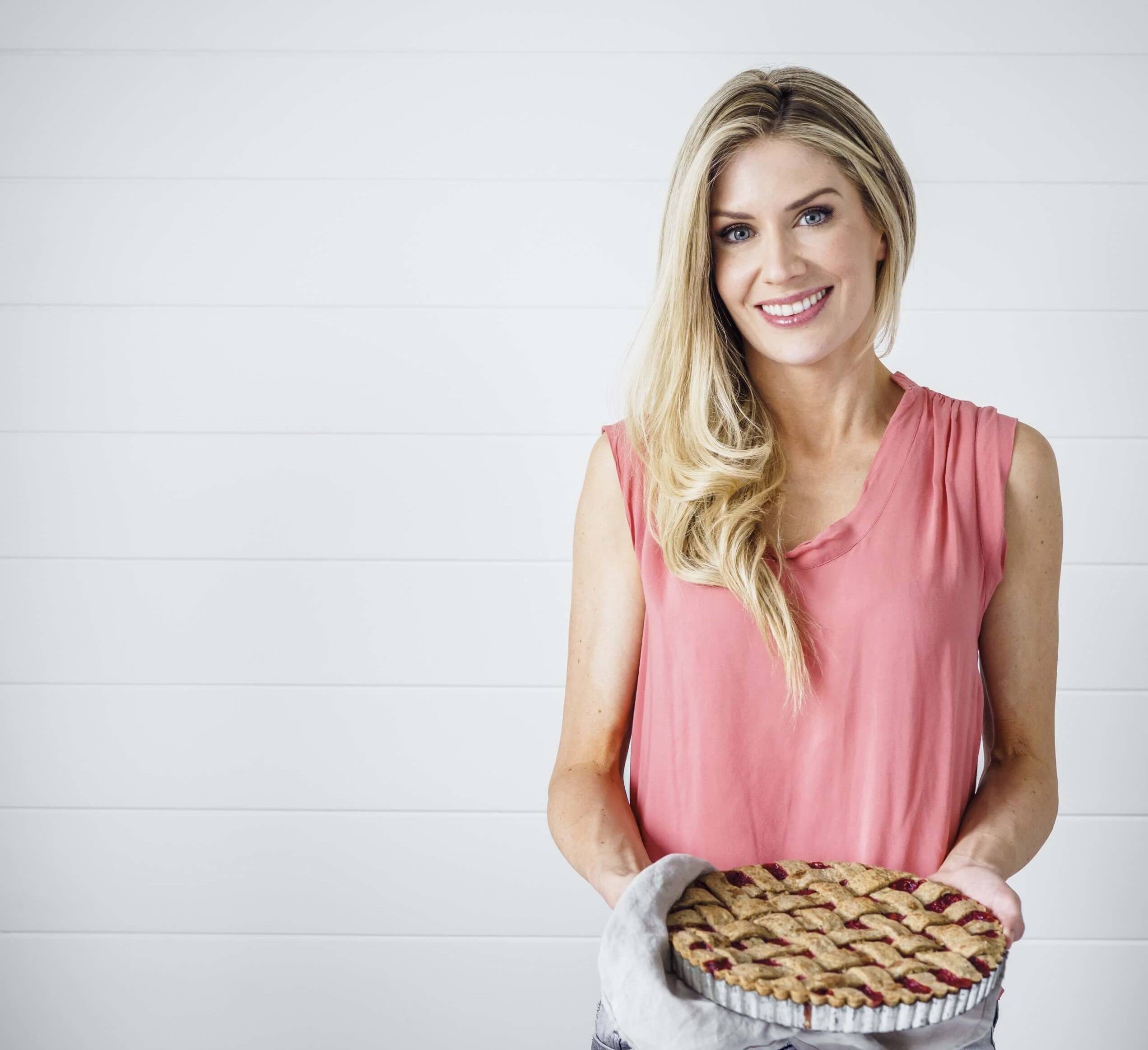 As a busy working Mum, my Thermomix® is my daily saviour. Professionally, it's like having the ultimate sous chef – someone to stir the custard, chop the onions, grind the spices. On the home front, it's like having an extra set of hands each night to help with the dinner rush hour.
Now, with the help of my Thermomix®, I can confidently cook restaurant quality meals using recipes from some of the world's best chefs and cooks. It's been an inspiring, fun and delicious journey so far, but I know there are still lots of tasty Thermomix® surprises ahead. It's truly a machine that keeps on giving.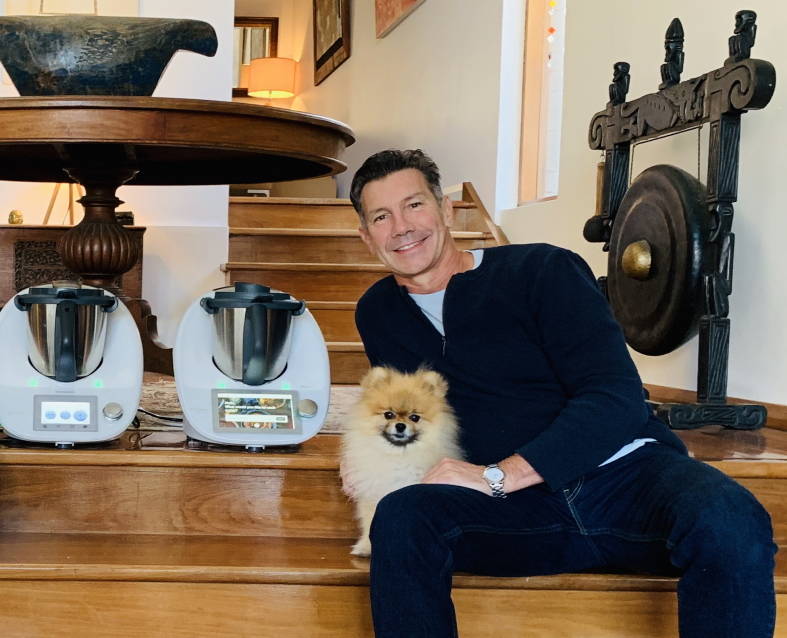 As one of the first in Australia to purchase a Thermomix®, I fell in love from the first time I set eyes on it, at my first demo in 2001. Since then, I've enjoyed experimenting with recipes, adapting them and sharing with friends, family and clients.
Thermomix® is without doubt the most used piece of equipment in my kitchen. It's so simple and versatile to use that we find it ideal for all sorts of recipes from perfectly smooth purée's to crème brûlée.
I use my Thermomix® at least once, but usually five or six times a day. It is the best investment in kitchen equipment I have ever made.

The day I was invited to a Thermomix® demo I witnessed this amazing machine doing all these tasks at the touch of a button and I was ruined. I had to have one. I would wake up in the middle of the night planning meals, fantasising about how fantastic my life would be if only I owned a Thermomix®.

Eventually I could take it no more and ordered one. Since then I have never looked back. Now everyday is fantastic. The only regret I have is that it took me a month to make the decision to order one. I use my Thermomix® at least once, but usually five or six times, a day. It is the best investment in kitchen equipment I have ever made and it benefits my whole family.
Chirsty White, AUK
My Thermomix® goes everywhere with me. When I get my carry bag, I will be carrying her on the plane. Then I would be able to sell the idea to all those inquisitive people asking me what a Thermomix® is.

I love to show off when friends arrive unexpectedly for lunch. I grab carrots, coriander plus whatever else is available from the garden, while the carrot soup is cooking, we sit on the balcony overlooking the ocean, have a glass of wine, and whilst friends set the table I make risotto. Delicious!

I am a whiz at these two staple dishes, using staples that are always available in my pantry.
Jan McLean, OTA
Getting the kids to eat good stuff without knowing it is the greatest thing ever. No chance before Thermomix®. Now I can grind up all sorts of vegetables and pop them in the Thermomix® to make pasta sauce. They can't see anything green or healthy and they love it!
Shirley Nightingale, WGN
It is such a handy machine that we now could not live without. It really is the kitchen appliance that does everything from measuring your ingredients with built-in scales, to chopping, stirring, blending, kneading, even down to the cooking at the touch of a button. It is the only machine you will need on your bench as it makes most other appliances obsolete. It is really easy to use and the best part is that it is so easy to clean.
Kim & Scott Thomas
I think the thing I love the most is that I don't have to stand and watch the food cooking, so while the Thermomix® is doing all the work I can stack the dishwasher and wipe the bench and then dinner is ready!
Jaine Curran, AUK
Known as the "Oscars" of the cookbook world, the Gourmand Cookbook Awards are held each year and honour cookbooks from all around the world. Check out some of our beautiful cookbooks that have been recognised at these awards.
See Thermomix® in action and find out what Thermomix® does.
---
---
Need to find out more information about purchasing the incredible TM6?
---
---
I'm in! How do I buy a Thermomix® TM6?
"Whole family is enjoying the ease of use and step by step instructions to make amazing dishes and sauces. Even hubby is in the kitchen making bbq and plum sauces for the ribs, and lamb korma! I've also managed to get my hands on the Thermomix® and make home made pizzas, sticky date pudding and cinnamon buns! It makes cleaning up easy with less utensils and self cleaning option is a really useful."
Caroline H.
Verified buyer
"The TM6 has exceeded my expectations, I had my TM31 for 10 years and just loved the whole experience, however the TM6 has taken it to another level. My consultant was very responsive and the customer service I received was exceptional."
Lyn H.
Verified buyer
"The things this Thermomix does! It's even better than I thought. I love being able to cook from absolute scratch - making the butter, creating your own flour - and using fresh ingredients. I now have a herb garden and it's actually thriving!"
Carla T.
Verified buyer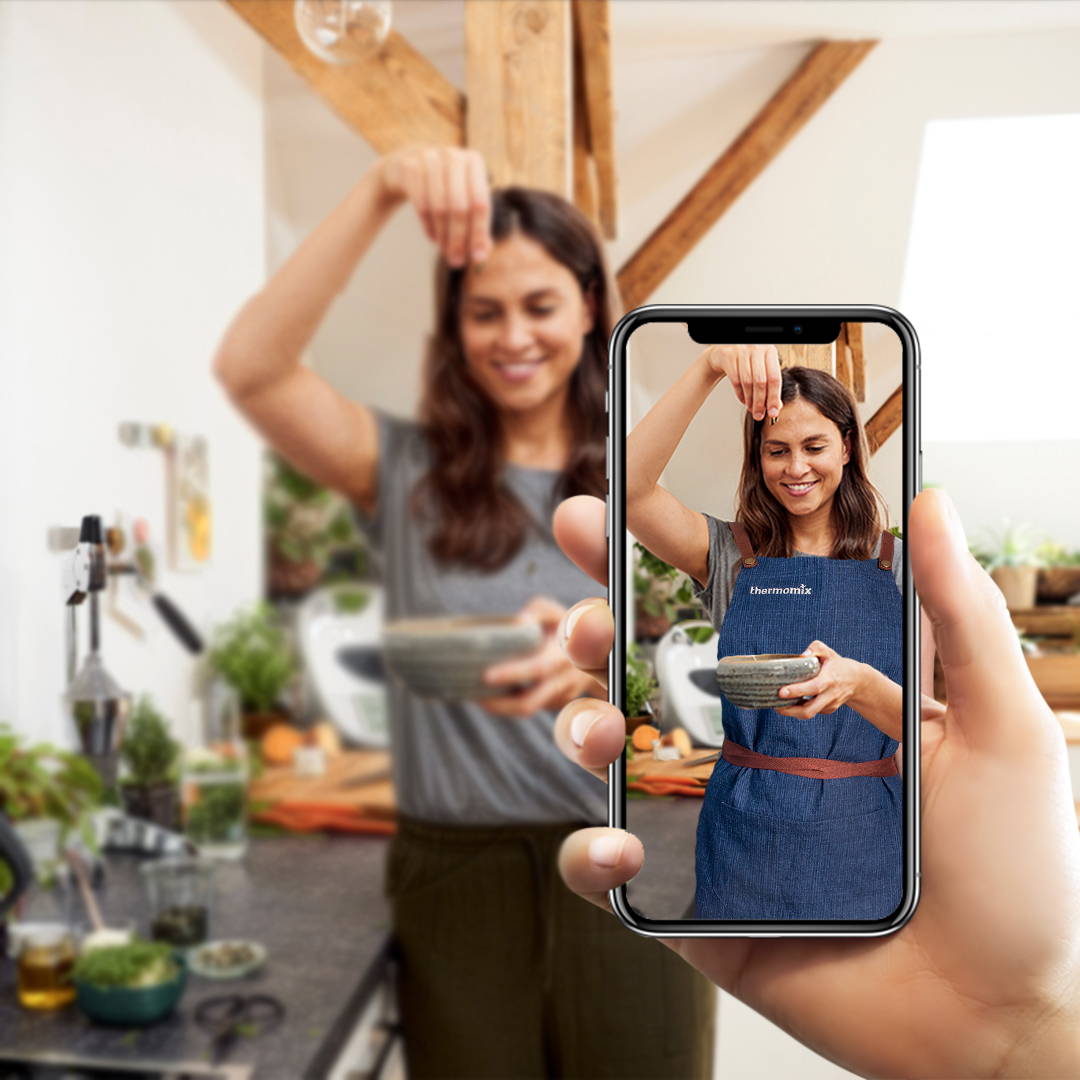 Book a virtual or in-person demo with an expert Consultant to see first-hand what Thermomix® can do for you.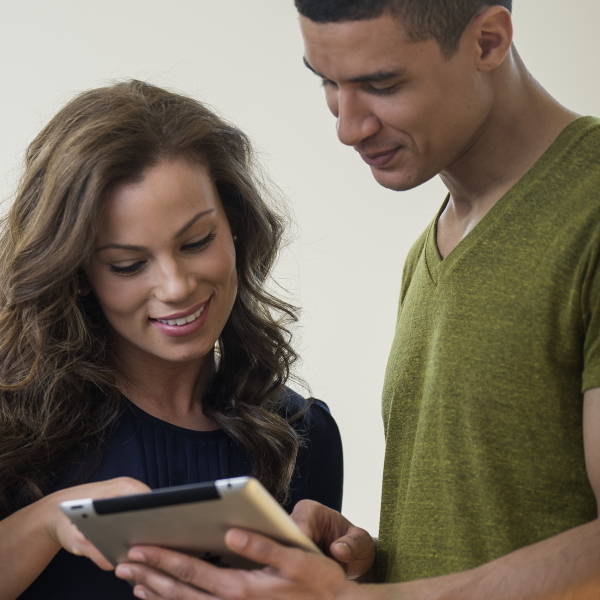 Buy Thermomix® TM6 online


You're just a few secure clicks away from making a game-changing lifestyle choice and getting a TM6 on your kitchen bench!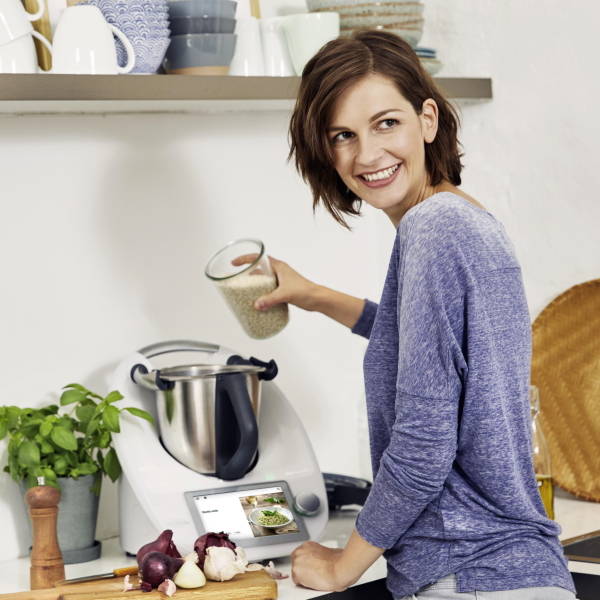 Latest offer with your TM6 purchase
Explore our exclusive offer available to you with your Thermomix® TM6 purchase.