when your guest purchases their TM6 at your qualifying Cooking Experience.
Offer available 1 Jun - 31 Jul 2021.
Host as many qualifying Cooking Experiences as you like and choose a reward every time.

To say thank you for hosting, you can unlock an exclusive offer on our most popular accessories.
Host as many qualifying Cooking Experiences as you like and choose one reward from our Host Rewards Catalogue every time. Why not collect them all.
Click here to download our Host Rewards Catalogue or scroll down to find out more about the rewards on offer.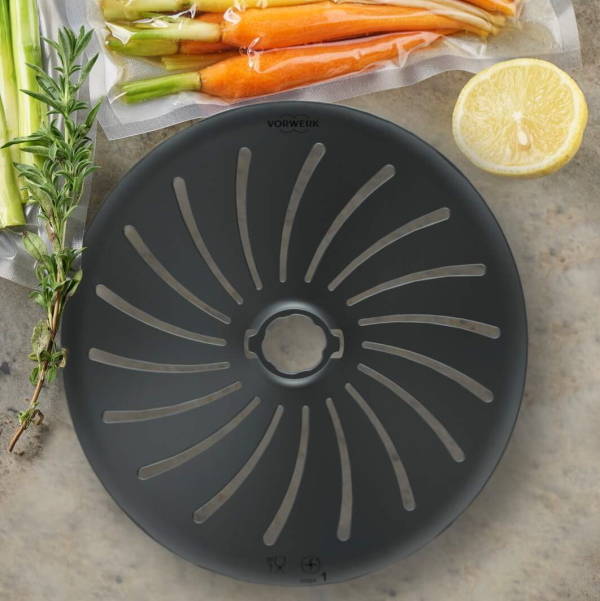 The Blade Cover prevents the blades from coming into contact with your food, so delicate ingredients retain their shape when you cook low and slow. It's also ideal for use with Sous-vide mode.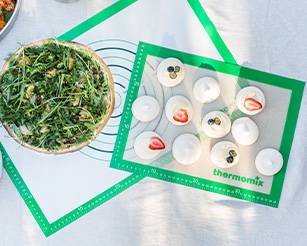 ThermoMat & Oven ThermoMat Duo
These versatile silicone mats are a must-have for any kitchen. Perfect for proving and baking dough and pastries or for high heat sugar work. The Oven ThermoMat and ThermoMat withstand temperatures to 240°C and to 280°C respectively.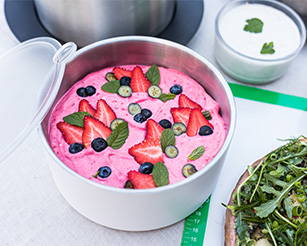 2.2L Round White ThermoServer®
The latest addition to our ThermoServer® family – did you know our new white ThermoServer® fits perfectly in the Varoma? Yes! That means you can use it to ferment yoghurt in your TM6.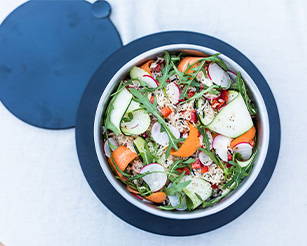 Our most popular in the range because there are so many uses! One of our favourites is leaving risotto to stand in this ThermoServer® for a couple of minutes before serving. It becomes the perfect consistency.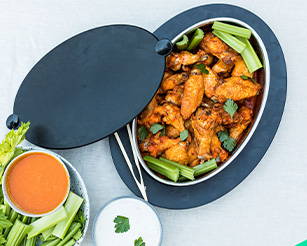 Whatever the meal, this elegant oval shaped ThermoServer® is designed to keep it warm – or chilled – until you're ready to serve. Think about summer barbecues, roasts, curries, side dishes, pastas, dips and crudites... even pancakes or muffins. It's also ideal as a cute serving dish or as a share plate for events.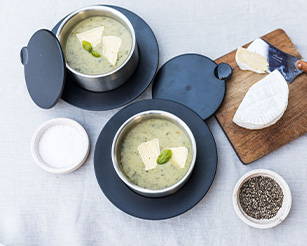 Only available until 30 Jun 2021. Serve up individual portions of soups or sides with these cute 500ml ThermoServers®. Ideal for keeping lunch warm throughout the morning and also for keeping starters warm before your guests arrive.
Host Rewards Terms and Conditions
Limited to one Host Reward per qualifying Cooking Experience. To qualify for the 'Host price', there needs to be a minimum of three separate households including the host. To qualify for the 'Host price when guest buys TM6' there must be a minimum of two separate households including the host, and at least one Thermomix TM6 must be purchased by a guest present at this Cooking Experience. While stocks last. Value means the full price at which we would offer the item for sale to the public but does not mean it has been or will be offered to the public. The Mini 500mL ThermoServer Duo pack is only available until 30 June 2021. Products featured in this catalogue are subject to availability and catalogue may change without notice.
Once you've chosen your Host Reward it's time to choose what delicious recipes you'd like for your Cooking Experience menu. We've got something to suit every taste, preference and dietary need.